Legrand Announces 2021 North American Marketeer of the Year Winners for Electrical Distribution Channel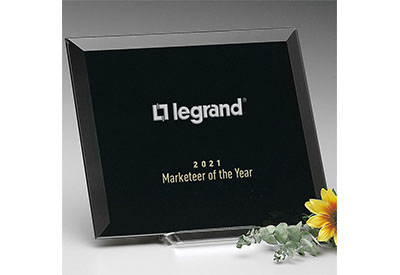 February 8, 2022
Legrand has announced the winners of its annual "Marketeer of the Year" Competition. Comprised of Legrand's electrical distribution partners throughout the United States and Canada, the competition aims to recognize distributors for overall marketing excellence, the incorporation of digital marketing tools within their marketing programs, and year-over-year sales growth. Distributors are nominated for consideration by their Legrand sales representative based on marketing activities conducted over the course of the year.
"With the changes and challenges of the last few years, we've seen our partners adapt and expand how they engage with customers, especially on digital platforms," said Greg Kozniewski, Legrand's Director of Channel Marketing for the Electrical Wiring Systems division. "We saw a broader mix of tools and tactics being used across this year's 47 entries, including strategic email marketing, search marketing and product awareness programs. It was exciting to see – many of our partners are doing amazing work – but it certainly made for stiff competition."
In total, 11 regional "Marketeer of the Year" winners were selected; each entry was judged against others from similarly sized distributors within their specific sales region. A grand prize was then also awarded, naming Gescan, a Sonepar Company of Canada, the "Best Overall Marketeer of the Year" for the whole of North America.
David Bevilacqua, Senior VP of Sales for Legrand Canada, explained the strength of the Gescan entry. "It really came down to strategic excellence and collaboration. Jennifer Yates, who is an exceptional Marketing Leader for Sonepar-Gescan, utilized her expertise and the expertise of her entire team, as well as the support available from Legrand, to drive strong marketing and sales initiatives throughout 2021, creating the types of programs that generate quality engagement. Sonepar-Gescan is a great partner for Legrand Canada, and this recognition of their success in 2021 is very much deserved."
Legrand's "Marketeer of the Year" Canadian Winner:
– SESCO, a Sonepar Company – Vaughan, ON; Nominated by Rita Sleiman & Shelley Keys, Legrand
"Across the US and Canada, Legrand works with top-of-the-line distributors who really know their industry, and their customers, well," remarked John Hoffman, Legrand's Executive VP Sales & Demand Creation for the channel. "I want to congratulate 2021's marketeer winners as well as thank our entire network of partners for another strong, albeit challenging, year. Our distributors never fail to impress and I'm eager to see what they accomplish in 2022."
For more information, visit HERE.