LEDs: the Fastest Growing Product/Market for 2015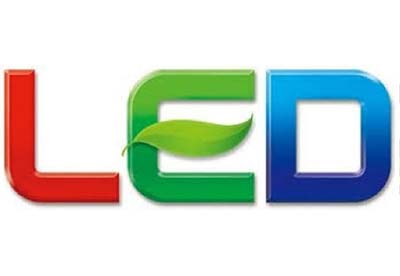 Paul Eitmant
Every time I read an electrical industry magazine, web page or new products review, I always see and read about an LED product. What is so interesting is that LED products cover all markets: new construction and retrofit, commercial, industrial government, institutional, and residential. Combine with the fact the prices points continue to seek lower levels.
LED illumination is a fresh technology branch that is expected to undergo significant growth during the next few years, as the advantages of this amazingly clean and energy saving technology become more obvious to the general public worldwide and in the everyday life and in the form of helpful and money-saving applications. Because several of the big technology companies invest substantial funds in research and development of new and innovative LED technology and new LED applications, future LED innovations are most likely to also affect our everyday lives in many more ways.
As still today most commercial building and industrial premises worldwide are still using conventional lighting bulbs, we'll see a many innovative advancements in the field of applied LED lighting technology during the decades to come. As we see predictions for global LED light bulb prices falling by up to 50% by 2017,  and general expectations of tremendous growth in LED lighting applications both for commercial and residential usage, expect double-digit sales figures for LED manufacturers.
LED lighting is already replacing traditional lighting for commercial usage in modern urban infrastructure settings and city planning, road structures and lighting, public hubs such as airports, train stations, exhibition halls, sport stadiums, and any other large scale public areas or commercial premises. Expect even more exciting applications and usages as LED lighting technology and scientific research advance. 


Interesting new areas include solar powered LED lighting solutions that combine power-saving LED lighting with high-efficiency solar panels, offering substantial savings to small communities and businesses while drastically reducing their environmental footprint at the same time.
Here are just some of the LED-related events taking place this year, and pushing LEDs into a #1 position.
• LED Europe 2015: the largest annual recruitment event in the Netherlands for students in the field of econometrics, operations research and actuarial sciences. The event will take place in the NBC Congrescentrum at Nieuwegein on February 10.
• LED China 2015: The 11th LED China is the world's largest LED and LED lighting exhibition, and will be held September 16-19, 2015 at Shanghai New International Expo Centre (SNIEC).
• LED USA: Strategies in Light, February 24-26 in Las Vegas NV, is the most trusted name in LED and lighting events in North America and has been for more than 15 years. 
Bottom line: if you are not currently looking at LED solutions for your marketplace, you may miss out on sales and profit opportunities.
  Source: "Phillips Lighting CEO: Super-efficient light bulb prices will be cut in half by 2017," http://www.reuters.com/article/2011/05/18/idUS338383896820110518
Read more from Paul Eitmant in CEW:
– A New Player in the Canadian Gray Market
– The Cost of Bad Leaders
– NAFTA Still a Good Show
– On Being an Effective Coach
– The Biggest Risks to Canada's Economy In 2015 and Beyond
– Networks and Lighting Standards – Follow Up – One Year later
– How Healthy is Your Business?
– Social Media: Is It the Future for the Electrical Industry?
– Customer Service: A Key to Success
– The Right Price to Get the Order — the Last Look
– The Good Old Boys Club "Changing of the Guard"
– Who's Next Within North America's Electrical Distributor Channel?
– Generation Y – Next Generation – Never to old to Learn!
---
Paul Eitmant is President and CEO of IP Group International, which serves the needs of business-to-business enterprises in over 30 countries worldwide by adding specialized expertise to the business planning and implementation process; Tel: 480.488.5646; paulipgroup@cox.net.