Inclusive Hiring: Eight Tips for Increasing the Quality of Your Applicant Pool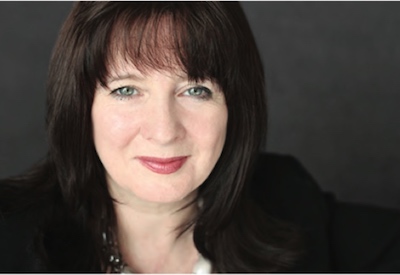 Nov 11, 2020
By Michelle Branigan
Evidence shows that teams with diverse skillsets and perspectives perform better and have stronger bottom lines. With many companies eager to reap the benefits of a diverse team, diversity, equity and inclusion (DEI) benchmarks are becoming more and more common.
But hiring teams may be left wondering just where to start in achieving their DEI benchmarks and goals, and can quickly become overwhelmed.
Small changes to established practices can go a long way to making meaningful change. Conducting a thorough review of your hiring process is a great place to start. After all, a job posting might be the first time a candidate becomes aware of your organization. Their impression of whether that organization is interested in listening to different perspectives will be shaped early on, and could influence their interest in applying for the job.
The following tips are adapted from EHRC's toolkit Illuminate Opportunity, a resource for inclusive hiring practices.
1. Think like a talent scout
By continually being on the lookout for potential candidates in your and your team's network, you can build relationships with a variety of people outside of the typical applicant pool that will serve as a feeder for a range of talent, especially for more senior level positions.
2. Craft an inclusive job posting
Focus on what is to be achieved rather than how. This way, candidates with varying experiences can demonstrate how they would be able to do the job. Take care to review language for gendered or age-biased language in the description (e.g. "competitive" or "fresh") which might deter talented candidates.
3. Expand outreach
Encourage employees of all backgrounds to refer people from their wider networks. Identify and engage talented employees to act as role models and network at events and job fairs.
4. Look beyond the format of a resume
Keep an open mind when reviewing resumes that are organized in an unfamiliar format, or that include unfamiliar information, such as highlighting skills and abilities rather than work history.
5. Use gaps in employment history as a question point, not a decision point
There are many reasons why a candidate may have an employment gap on their resume. Similarly, candidates who appear over-qualified or who have had a series of short-term positions may have many reasons why. If they are otherwise qualified, use the interview to discuss their experiences. They may have had family responsibilities, a layoff, health challenges, difficulty obtaining work, or have tried to start a business.
6. Define the job requirements carefully
Double check the description for any unnecessary requirements that might exclude some candidates. Consider different ways to demonstrate relevant experience and skills, like transferrable skills or alternative relevant experience.
7. Conduct inclusive interviews
Assemble an interview panel that can offer a range of perspectives for better decision-making. Try rephrasing your questions to make sure the candidate has understood the information you are looking for. Consider allowing a family member or support worker to attend the interview if the candidate has someone who assists them.
Finally…
8. Watch out for unconscious biases
Ensure that all hiring decisions are based on information received about a candidate's qualifications rather than their likeability or common interests. Don't assume where their abilities or experiences lie — ask them to tell you. Be aware that cultural differences can impact a candidate's communication in an interview, including their body language and display of emotions.
Keeping these eight tips in mind when preparing a job posting and interviewing candidates can make a big difference in which candidates end up progressing through the hiring process. Create a work environment and organizational culture that are visibly supportive of diverse talent.
Remaining conscious of inclusive hiring practices will attract diverse top performers, which will lead to a stronger, more resilient workforce overall.
Michelle Branigan is CEO, Electricity Human Resources Canada.