Ideal Supply Announces Tim MacDonald's Retirement and Promotes Howie Pruden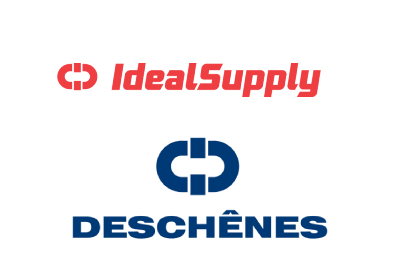 May 11, 2021
After 40 years of combined service and leadership of Ideal Supply, the company has announced Tim MacDonald, President, will be retiring as of June 30, 2021
Starting his Ideal Supply career in 1981, Tim worked in several different capacities within the company in his early days and succeeded his father John, as President in 1995 and CEO in 2000. This year, Ideal Supply is celebrating its 95th year of operation. Tim has provided visionary leadership to the company throughout his many years and together with his sister Joan and brother, John (Satch), continued to grow the company into the leading distributor of electrical and auto parts serving their markets. Ideal Supply became a member of Deschênes Group in 2016 and Tim's significant contributions within the DGI management group have been very much appreciated. Tim always points out that his success is due to the many great employees, past and present that have contributed to building Ideal Supply into the dynamic company it is today. Over the years, Tim has garnered the respect of employees, customers and suppliers because of his professional, fair and loyal approach to relationships and business.
"Please join us in wishing Tim and his wife Alexandra, a long, healthy and well-deserved retirement as they transition into their new stage of life," said Francois Deschenes, President and CEO of Deschênes Group.
Howie Pruden has been promoted to the position of Vice President and General Manager of Ideal Supply succeeding Tim MacDonald effective June 30, 2021.
Since 2010, Howie has held the position of Vice President Purchasing and Logistics within Ideal Supply and has been a senior management team member. Howie has 40+ years of experience and continues to be a significant contributor to the growth of the company.
"We are confident that with his extensive knowledge and experience in both the electrical and automotive sectors of the business, together with his passion for customer service and teamwork, he will provide strong leadership to the management team and employees of the company. Howie is a proven leader both inside the organization as well as outside as evidenced through his many years of executive level support of local community athletics," said Francois.
Tim and Howie will work together through the next several weeks to ensure as seamless a transition as possible. Howie will report to Joe Senese, Vice president Operations, Deschênes Group.