How CSA Standards Can Have an Impact on Climate Change Through UN Sustainable Development Goals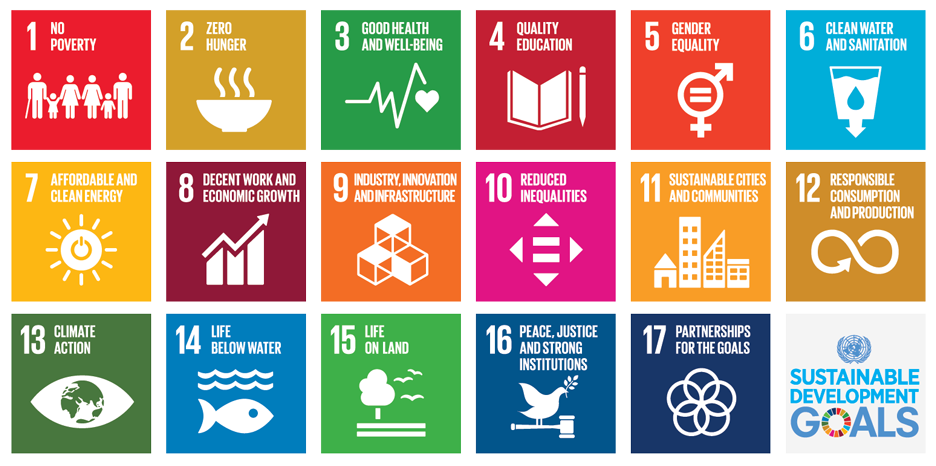 September 14, 2022
By Blake Marchand
With many organizations, governments and policymakers finding it challenging to implement the UN Sustainable Development Goals (UN SDGs) , CSA Group has developed a methodology for mapping CSA standards to UN Sustainability Goals (SDGs) aimed at demonstrating how organizations, governments and policymakers can use CSA standards as an effective tool in developing and implementing their SDG strategies. The methodology was developed as part of a research project initiated by CSA Group, completed in collaboration with University of Guelph, Niagara College and the Toronto Metropolitan University. To support the methodology, CSA Group also launched an interactive searchable database that allows standards users to quickly find out how and where CSA standards support specific UN SDG targets.
The 2030 Agenda for Sustainable Development was adopted by all UN member countries in 2015. The agenda includes 17 UN Sustainable Development Goals that aim to promote and provide strategies to improve health, education, inequality, and the economy while prioritizing climate change and the environment. CSA Group's initial assessment identifies that 80% of CSA standards apply to UN SDGs, with the strongest contributions towards the following four: #7 Affordable and Clean Energy, #9 Industry, Innovation & Infrastructure, #11 Sustainable Cities and Communities, and #13 Climate Action. Since finalizing the methodology, CSA Group continues to map its newly published national standards and will continue to do so as standards are published in the future.
Two recent case studies demonstrate how particular standards line up with UN SDGs – CSA C22.1:21 Canadian Electrical Code, Part I can be linked to #7 Affordable and Clean Energy, #9 Industry, Innovation & Infrastructure, and #13 Climate Action. And CSA S478:19 Durability in Buildings applies to #9 Industry, Innovation & Infrastructure, #12 Responsible Consumption and Production, #13 Climate Action.
"At first glance, the CE Code Part 1 may not seem to have an obvious connection with sustainability and environmental issues as that is not the code's primary purpose," the report points out. An example of that in the 2021 version of the code is a new section that addresses issues related to flooding and submerged electrical equipment in response to increased flood risks in certain areas due to climate change. The 2021 Canadian Electrical Code, Part 1 covers solar, wind, new requirements for energy storage, electric vehicles, and residential EV charger installations for example, which help facilitate the transition to a more electrified and innovative future.
"The code can play an important role in helping to promote efficiency and sustainability by continuously adding the requirements necessary for the safe installation of those technologies as they become marketable. The addition of these frameworks to the code creates a space where such emerging technologies are further legitimized and accessible to a greater population," the report says.
The University of Guelph looked at the link between CSA S478:19 Durability in Buildings and the UN SDGs in a report authored by Ruben Burga, Ph.D., MBA, P.Eng., and Tristyn Wylie, B. Comm. They note that the "standard aims to help increase the durability of buildings and building sustainability by providing users with direction on which materials to use to satisfy environmental or design factors that impact durability. This standard is very relevant to climate change because it considers how the creation of buildings both impact the environment and how the environment impacts the durability of buildings."
Buildings account for a large chunk of emissions, which means energy efficiency is key to adapting to the impacts of climate change. Buildings need to be designed to withstand the changing environment while also lowering emissions. In Canada, for example, as winters get colder and harsher, and summers get hotter, the demand on heating and cooling systems will increase but emissions still need to go down. Standards like CSA S478:19 Durability in Buildings can provide a framework of proven strategies to design durable and sustainable buildings.
The newly developed standard is currently recommended in the NBC (National Building Code) but is not a requirement. The technical committee that developed the standard is working to have CSA S478:19 incorporated into NBC 2025 as a requirement because it can play a critical role in ensuring buildings can be sustainable and withstand the changing climate in Canada.
CSA S478:19 can impact emissions reduction because it focuses on reducing embodied carbon in construction by limiting frequent replacement of building components "such as roofs, or even replacement of the entire building," the report says. Embodied carbon is the emissions associated with a building throughout the entire lifecycle of the building.
The report notes that the standard can have a larger impact once incorporated into the NBC as a requirement because it provides tips and strategies known to improve durability and sustainability. A key tool in CSA S478:19 are the tables that helps predict design service life expectations. When developing buildings that will last 25-35 years, you need to be able to project what the load will be on the building in the future. Building materials will need to withstand a changing environment, higher winds, solar exposure/UV degradation, flood risk, and driving rain.
Ultimately, when it comes to electrification, developing clean energy, sustainable buildings, and innovating in those spaces, codes and standards provide the framework for planning and installation. Taking it a step further, CSA Group's research underscores the role that standards can play in helping to accelerate progress towards shaping a sustainable future for Canada and the world.
You can find the searchable database HERE
Go HERE for CSA's research report on their Supporting the Sustainable Development Goals through National Standards of Canada project