German Technology Day Returns – October & November 2023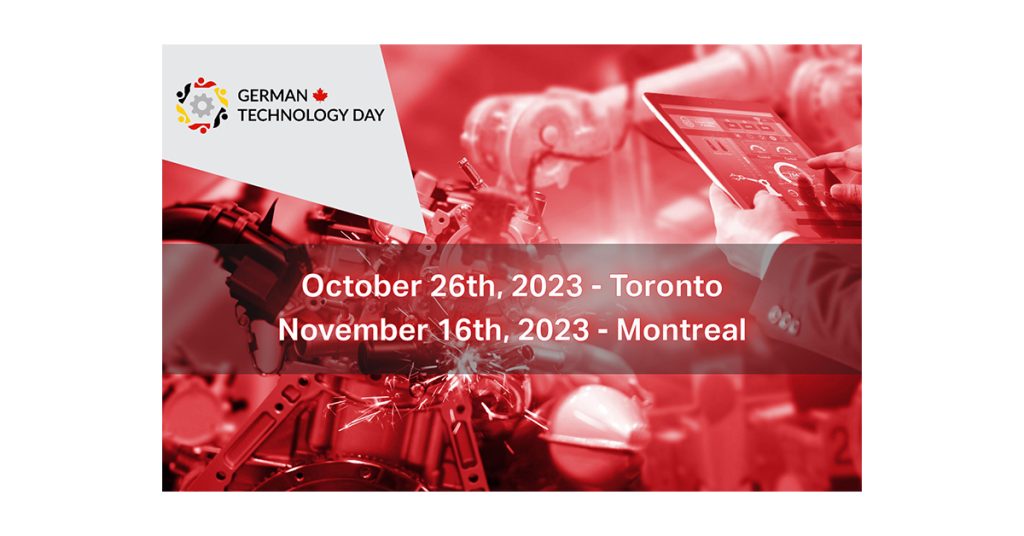 August 1, 2023
LinkedIn post by German Technology Day, 5 days prior
Announcing the return of the German Technology Day trade show and conference featuring 20+ German based companies in automation and advanced manufacturing.
The Day will have innovations to transform your manufacturing process with the best of German Automation in Canada at the GTD 2023.
 
👉 20+ speaker 👨‍🎓
👉 20+ Technical Sessions 💡
👉 2 Separate Venues 🏟
👉 500+ Attendees 👩🏼‍🤝‍🧑🏾
👉 8+ hours of networking 🤝
 
At the GTD attendees will have an opportunity to attend the Exhibition Hall featuring Factory, Logistics, and Process Automation. There will be Breakout Room Sessions for a forum for ideas and the latest technologies in automation. The innovation wall will be displaying a showcase of how technology and automation companies can collaborate to help their customers succeed by removing barriers to new ideas in the factory, plants, or facilities.
 
Where 🏟 ❓
 
Toronto Event – https://lnkd.in/grYuD4Kw
 
Montreal Event – https://lnkd.in/eyd4gVC3
 
When 🕗❓
 
Toronto Event
October 26, 2023
8:00 am – 4:00 pm ET
 
Montreal Event
 
November 16th, 2023
8:00 am – 4:00 pm ET
View the LinkedIn post HERE.