German Technology Day 2021: The Future of German Automation in Canada is Safe, Secure and Connected
December 8, 2021
Safety, Security and Connectivity provided the theme of this year's German Technology Day (GTD) event, organized by seven Canadian companies with German roots including Bosch-Rexroth, EPLAN, Festo, Murrelektronik, PILZ, Rittal and WAGO.
The third edition of the German Technology Day that took place on October 26, 2021 in Toronto (live and virtual), and on November 2, 2021 in Montreal (virtual), proved to be a critically acclaimed event, and became the most attended edition to this day. The event builds on the innovative concept of the first live edition from 2019 and on the award-winning virtual edition presented in 2020, culminating in a hybrid event in 2021, in keeping with the changing times and current climate. It gave those still concerned about safety the option to enjoy the event from their homes or workplaces, while others who felt comfortable to venture out while observing COVID-19 safety regulations, were welcome to enjoy the camaraderie and networking.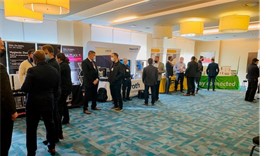 This year, GTD 2021 pushed the envelope a little further by having experts from all seven companies present their industry-leading solutions and technology to live audiences in Toronto and Montreal, as well as online by streaming the live event on the GTD virtual event platform.
The German Technology Day event was an immersive and eye-opening experience for the audience, made up of key representatives in the manufacturing and automation industry thanks to the discussions initiated by each presenter, and the keynote addresses by dignitaries from the German Consulates in Toronto and Montreal, as well as the German Chamber of Commerce who highlighted the ever-evolving German and Canadian industrial landscapes.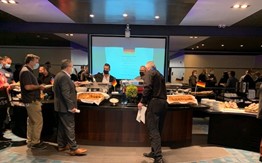 Given such a resounding success and an already rich young history, it is safe to say that the German Technology Day has solidified itself as a landmark annual event for industry players looking to gain an edge in an ever-competitive market.
We look forward to next year, as the GTD team is already hard at work to ensure that the experience is even more rewarding, and more impactful for the industry.
Missed the GTD? You can watch the presentations here!
To find out more about the German Technology Day, please visit the website: www.germantechnologyday.com
Watch the German Technology Day video here and enjoy the highlights of the events!
{youtube}RfG1qW3GvwU{/youtube}