GE Third Quarter 2020 Results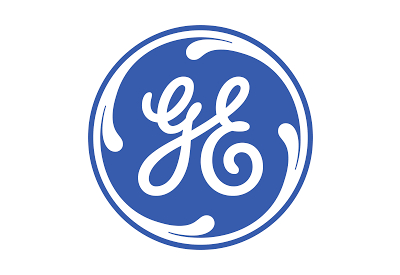 Nov 2, 2020
GE Chairman and CEO H. Lawrence Culp, Jr. said, "I am proud of the GE team's work in the third quarter to build momentum while continuing to protect the safety of our employees, serve our customers and communities, and preserve GE's strengths. We are improving our profit and cash performance with organic margin expansion in every segment except Aviation, though orders more broadly remain under pressure."
Culp added, "We are managing through a still-difficult environment with better operational execution across our businesses, and we are on track with our cost and cash actions. While our work continues, GE's transformation is accelerating, and we expect Industrial free cash flow to be at least $2.5 billion in the fourth quarter and positive in 2021. We remain focused on unlocking upside potential for the long term."
GE continues to take action on its priorities:
Strengthened operational execution, delivering sequential improvement in organic revenue growth, operating margins, and Industrial free cash flow* in all segments in the third quarter. GE has also realized 75% of its target of more than $2 billion of cost actions and more than $3 billion of cash actions in 2020.
Reduced debt by $11.7 billion year to date, including $8.1 billion in GE Industrial debt and $3.6 billion in GE Capital debt. GE also reduced debt by $2.6 billion in the third quarter.
Continued to mark new innovation and technology milestones, including:

Gas Power is supplying the first purpose-built hydrogen-burning power plant in the U.S. with 7HA.02 turbines, which can transition to 100% hydrogen over time. GE-Hitachi Nuclear Energy and TerraPower also won U.S. Department of Energy funding for their NatriumTM sodium-fast reactor.
Renewable Energy launched the uprated 13-megawatt Haliade-X offshore wind turbine to power what will become the world's largest offshore wind farm, at Dogger Bank.
The U.S. Federal Aviation Administration (FAA) certified Aviation's GE9X engine, the world's most powerful commercial aircraft engine and designed to be the most fuel-efficient GE has ever built.
Healthcare introduced several AI-enhanced Healthcare solutions, including its Vivid Ultra Edition cardiovascular ultrasound. It also more than quintupled production capacity for the CARESCAPE R860 ventilator this year and partnered with Ford to deliver 50,000 Airon-licensed ventilators.

Launched $3 billion aviation leasing investment venture with PIMCO, providing financing to help airlines upgrade their fleets with new and young fuel-efficient aircraft at a critical time for the industry.
Announced it will pursue an exit from the new build coal power market1 and continue to focus on and invest in its core renewable energy and power generation businesses.
Set new goal of carbon neutrality in its own operations by 2030 after achieving 2020 greenhouse gas emissions target one year ahead of schedule.
Go HERE for the full report