ES Tech Group And DDS Launch Turnkey eCommerce Solution for Electrical Distributors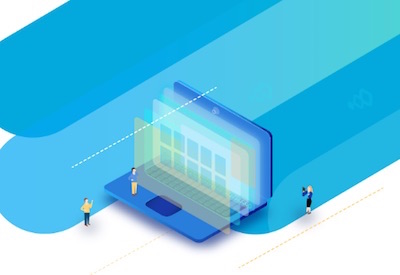 Apr 1, 2019
ES Tech Group and DDS have launched a turnkey but highly configurable eCommerce solution built specifically for electrical distributors: EvolutionX – Electrical, Powered by DDS Content.
The single-source solution is a combination of ES Tech Group's EvolutionX platform and DDS' eCommerce-ready product content, which the companies are billing as one of the most intelligent and feature-rich eCommerce solutions available to the electrical industry.
The co-providers also claim that no other solution in the marketplace can match the speed-to-market and affordability found in their combined offering. According to Matt Christensen, vice president of DDS (Distributor Data Solutions), "With the EvolutionX – Electrical solution, distributors can be up and running with a world-class webstore, powered by the best product content available from their manufacturers, in just a few months."
The companies claim "less than 120 days." And with its performance-based pricing model, EvolutionX – Electrical is designed to be cost-effective for distributors.
"eCommerce has redefined the way people research and purchase goods," says Christensen. "Electrical distributors are seeing an increasing number of customers demanding a better experience online, and those customers are selecting which sites to buy from based on ease of search and quality of product content."
An eCommerce product content provider serving the wholesale distribution industry, DDS was started by former executives of a successful electrical distributorship who recognized an opportunity to improve and support how distributors obtain and work with product information from their manufacturers. In developing a data package to ease this burden and help distributors improve the online experience for end-users, they recognize the importance of having an eCommerce platform that can facilitate that experience through compatibility with, and optimization of, this "next-generation" content.
ES Tech Group's EvolutionX is one such platform. With more than a decade of experience in B2B eCommerce, their EvolutionX platform offers robust, easy-to-implement B2B eCommerce webstores designed specifically for distributors, and is currently deployed at more than 350 customer sites.
According to Dave Bent, ES Tech Group's President of U.S. Operations, the EvolutionX webstore integrates order workflows, cost-centre/project budget management, marketing tools and capabilities for an array of content catalogs, among many powerful B2B features. It also has a configurable and intuitive interface so distributors can create a unique look and feel for their site with no web development skills required.
"A signature feature of our platform is that it enables personal end-customer experiences designed to set a distributor's eCommerce offering apart from its competitors," says Bent.