EFC Members Helping Families: Every Dollar Results in Four Dollars of Societal Impact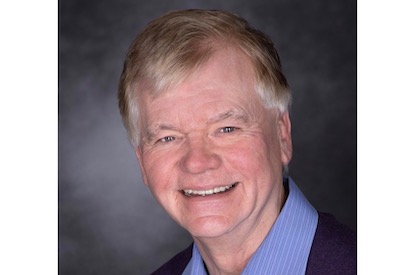 May 26, 2021
By John Jefkins
Electro-Federation Canada's (EFC's) "Power to Build" program supports Habitat for Humanity on a national level and is more important than ever during the COVID-19 pandemic. Our industry, like others, has certainly experienced disruption but nothing like the challenges facing families and communities in need.
For the past number of years, EFC and its members have been passionate supporters of Habitat for Humanity. In these challenging times, our members and partners have come together to donate products for use in home construction, provided surplus inventory to Habitat ReStores and given cash donations, which was all directed towards the construction of homes for families in need of safe and affordable housing.
On average, Habitat generates $175,000 of benefits to society per home. These benefits come in the form of Habitat homeowners' reduced reliance on social housing and food banks, better educational and employment opportunities, improved health and greater financial stability. That means for every dollar invested into a Habitat home, $4 is returned to the community in the form of social benefits, quadrupling the impact of your donation.
In 2020, EFC members donated $1.1 million in products, resulting in $4.4 million in societal impact. These electrical products help Habitat build more homes by offsetting construction costs and ensuring the use of high-quality building materials. Last year, more than 11,000 volunteers, including new Habitat homeowners and partners, built homes with EFC-donated products on build sites in Ontario, Manitoba, Saskatchewan, Alberta, British Columbia and the Yukon. These volunteers and partners have now become familiar with EFC members' electrical products, recognize the brands and, above all, now understand our industry's commitment to supporting Habitat for Humanity. These contributions helped 200 families, including 416 children, open the door to a brighter future.
This demonstration of corporate social responsibility supports EFC's Vision of "Powering a Changing World," and a corporate social mindset is especially important when attracting new talent into member organizations and engaging current employees.
Help support Habitat for Humanity by donating your surplus products to ReStores. This will not only generate funds to support home construction, but also help divert products from landfills. Contact jjefkins@electrofed.com to learn how your organization can support this important cause.
Coming this fall!
EFC will soon announce a campaign to support Habitat for Humanity's "World Habitat Day" on October 4. Stay tuned to Canadian Electrical Wholesaler for details or visit EFC online at www.electrofed.com.
Click here to read the EFC 2020 Impact Report.
John Jefkins is VP Member Engagement & Corporate Partnerships, Electro-Federation Canada.