EFC Launches Industry Portal for GUV Devices to Promote Advancement of Safety in the Market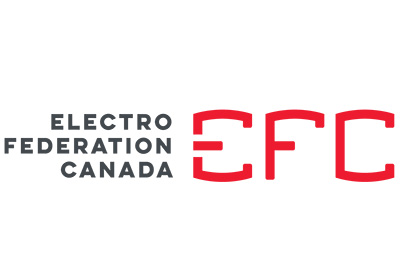 May 4, 2021
Electro-Federation Canada (EFC) is the voice for advocacy and the advancement of safety in Canada. EFC is pleased to announce the launch of an industry web portal to provide channel partners with timely resources and guidance on Germicidal UV (GUV) devices. These devices are a proven and effective means to prevent the spread of infectious bacteria and viruses. Health Canada is currently reviewing GUV devices for safe use in public and shared spaces.
There is an urgent need for GUV devices to be registered by Health Canada before they can be sold in the Canadian market. It is important for channel partners to be aware that only registered GUV products* can be offered for sale, installation and use in Canada.
It Takes a Community to Champion Safety
EFC's members are experts in designing, producing and selling products that exceed safety regulations and support Canada's testing and certification processes to protect consumers. Our members support Health Canada's commitment to protecting the safety of Canadians.
Several Manufacturer members from EFC's Lighting business section have partnered with EFC to develop a GUV Devices Industry Portal to provide guidance on:
Where to search for registered GUV devices, as they become approved by Health Canada
How to submit a report to Health Canada if an unregistered GUV device is found in the Canadian market
Frequently asked questions about product registration requirements and the safe use of GUV devices
For full details on GUV devices in the Canadian market, access the industry portal at HERE