Digital Marketing 101: The Channels and Tools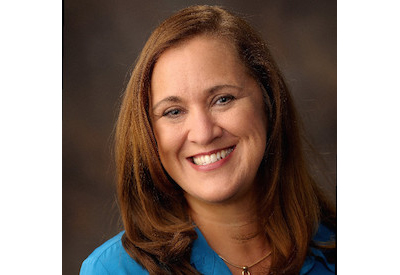 Oct 8, 2020
By Katrina Olson
While traditional media like direct marketing, print, outdoor, and broadcast have not disappeared, they've taken a back seat to a broad category of strategies and tools called digital marketing.
But what exactly is digital marketing?
Digital marketing is defined by the formats, media, channels, tools, and software as well as the conversations and interactions that take place on those platforms. Digital marketers use computers, smart phones and other devices and tools to create, distribute, and track sales and marketing messages using digital media and social media, often supported by traditional media.
Digital marketing channels
A channel is a delivery method or tool used to deliver a marketing message or offer. Digital marketers have a variety of channels at their disposal, each with their own benefits and shortcomings. Digital marketing includes:
• Website (optimized) — Digital marketing on a website could be anything from a banner ad or flash page to a fully-developed e-commerce site.
• Content marketing —The Content Marketing Institute defines it as a marketing technique of creating and distributing valuable, relevant and consistent content to attract and acquire a clearly defined audience — with the objective of driving profitable customer action. Good content marketing involves a planned, strategic schedule of blogs, articles, social media posts, webinars, podcasts and video content.
• Social media marketing — Platforms like Facebook, Twitter, and LinkedIn are used to cultivate relationships with customers while building brand and product awareness. Marketers can use native platform tools to plan, launch, and evaluate the effectiveness of campaigns. Ads are usually sold in an auction format using one of these methods: cost per click, cost per thousand, cost per conversion, or cost per video view. Tools like TweetDeck and Hootsuite are often used to manage accounts in a single dashboard while Google Analytics is used to measure and analyze results.
• Search engine optimization (SEO) — SEO is the process of driving quality and quantity traffic from free, organic, editorial, or natural search results on search engines. SEO is focused on unpaid traffic rather than direct traffic (a use types in your web address) and paid traffic (driven by ads you've placed). This is a pull strategy, designed to capture users who are actively searching.
• Pay per click/paid search — Paid search advertising is the listings found at the top of a search engine results page (SERP), usually before the organic or natural listings. These listings are sold using a pay per click (PPC), sometimes called cost per click (CPC), pricing model. These ads often have clickable headlines, site descriptions, and site links to pages deeper within the site. Paid search campaigns are often placed using Google's advertising platform, Google Ads.
• Display advertising — In digital, this refers to relevant ads served to precisely targeted audiences who match designated criteria. Usually used for generating awareness, display advertising utilizes a push strategy by placing ads in platforms, on websites, and in other digital media to reach people at all stages of the buying cycle. Display are sold at a fixed CMP, or at auction with bids based on cost per click or cost per thousand.
• Video advertising — Like display advertising, video is designed to capture targeted audiences online to build awareness, drive consideration, or create purchase intent. Video advertising is run on social media, on demand as "pre-roll" style ads before shows or programs, or as part of a programmatic campaign to a well-defined target audience.
• Email and marketing automation can reach customers at specific times and stages of their buying journey, moving them along to a purchase. Email can raise interest, build loyalty and convert prospects into customers. To get started, all you need a list and an email platform like MailChimp or Constant Contact.
Digital marketing also includes television, smartphones, smart watches, on-hold messages, robocalls and other tools, usually as part of an integrated campaign.
Digital marketing tools
Perhaps the most confusing part of digital marketing is the vast number of tools and understanding what each of them does. As this discipline continues to grow and develop, individual tools are expanding their capabilities to offer a broader range of services, for example, email tools now offer digital ad and landing page creation. Here's a short list of digital marketing tools:
• Audience listening tools like Brandwatch, Hootsuite, Tweetdeck, and Influencers enable you to monitor what others are saying about so you can devise marketing or PR strategies based on that information.
• Research tools like Survey Monkey and the PRIZM segmentation tool can help you better understand your target audience.
• Channel-specific tools like Facebook Business Manager and LinkedIn Campaign Manager help users create ads and campaigns, and provide basic analytics.
• Google Ads (formerly Google AdWords) is a tool used by digital marketers to bid to display advertisements, service offerings, product listings, or videos across a variety of online platforms including websites, YouTube, Gmail and more.
• Analysis and reporting tools provide engagement and performance metrics and can be found within individual platforms like Facebook's Audience Insights, Twitter Analytics, and Instagram Insights.
• Google Analytics and Kissmetrics are third-party tools, not associated with a specific platform, that assist with the collection, measurement, and analytics about website traffic, how users navigate and interact with a site, what pages and content they look, and how and where they leave the site.
While these are some of the most commonly used tools, the list is virtually endless. Once you start researching them, download a few white papers your in box will become cluttered with invitations to webinars, newsletter lists, and conferences where you can learn more.
Start your digital journey today!
It's difficult to know where to start on your digital marketing journey. Don't expect to start with a full-blown digital marketing plan. Try something familiar first, like email or social media marketing. Explore some of platforms, sign up for a trial version, and get familiar with the category of tools. Attend some free webinars and read articles to get comfortable with the subject matter and jargon. Then, pick one platform or medium and start experimenting.
We're all still learning and making mistakes. Don't let fear of the unknown or unfamiliar paralyze you. The world never ended because someone got the wrong email. Just saying!
Katrina Olson is a marketing consultant, trainer, and writer, and principal of Katrina Olson Marketing + Training. She works with distributors, manufacturers, associations, and other B2B clients, as well as writing for several industry trade publications. She can be reached at katrina@katrinaolson.com or via her website at www.katrinaolson.com.