Company Feature – Canadian Electrical Wholesaler January 23 2014 Issue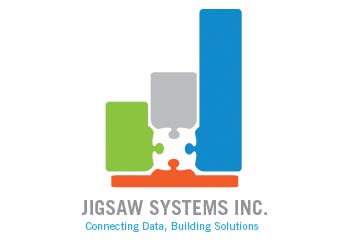 Jigsaw's SPA Control platform is the first contract management system that encompasses the entirety of the SPA management process, from contract setup, administration and auditing SPA rebate claims to measuring contract performance via an impressive array of simple, easy-to-use analysis tools.  The web-based platform, which is currently being used by more than 100 electrical distributors, has thus far delivered impressive results with 40% increases in SPA revenues, 12% improvements in SPA profitability and 85% decrease in administrative expenses.
Jigsaw's Point-of-Sale module makes capturing sales transaction information from a manufacturer's distribution channel easy to accomplish.  Jigsaw's web-based module allows distributor users to upload their own data, either following the pre-programmed NAED or NEDA data templates, or mapped to a manufacturer's specific Point of Sale format.  The system then identifies new and existing customers and 'cleans up' incorrect SKU records before providing a summary of their uploaded information.  The platform, which can be accessed by both distributors and a manufacturer's internal sales force:
1.    Provides an analytics page on each customer, documenting their sales over the past 24 months
2.    Breaks down of their sales by product category, along with other key performance metrics
3.    Generates compensation reports and validates customer data (including ensuring a correct address, customer market categorization and identifying customer accounts that are part of a larger corporate entity)
Jigsaw's Point-of-Salem Module is currently being used by more than 60 distributors.
Jigsaw's Stock Advantage system, which has been designed to work in tandem with a manufacturer's current order management system, goes well beyond the use of daily sales to generate stocking recommendations.  Using a series of mathematical models that have been successfully implemented by a world-class manufacturer for the past several years, Jigsaw's Inventory Management system builds a unique profile and generates an individual stocking recommendation for each of a manufacturer's distributor's locations, taking into account such variables as:
1.    Customer demand & demographics
2.    Market trends & product life cycles
3.    Product gaps in a distributor's stocking portfolio
Jigsaw's Channel EDGE platform enables either a distributor or a manufacturer to more fully engage their customers through the deployment of targeted messages and information, programs, incentives and sales and purchasing analyses.  Via Jigsaw's on-line extranet platform, your company is able to
 
1.    Increase the volume and breadth of products sold via Jigsaw's customer sales analytics that identifies product gaps, as well as uncovers the sales relationships that exist between complementary products, helping you promote a series of related products each time your customers review their product purchases
2.    Drive increased volume and improved margins by linking and comparing each of your targeted customer's YTD purchases to specifically tailored in-house incentive and/or promotional programs
3.    Improve on-line traffic by giving customers access to your company's product information, such as drawings, technical specifications, warranties, and training documents, via links embedded in their archived invoice data
4.    Increase promotional program and training participation by sending out targeted  offers with easy-to-execute bounce-back registration
Our Key Executive Biographies
Mark McGready:
Upon graduating from the University of Edinburgh with a degree in Electrical and Mechanical Engineering, Mark immediately began working for Schneider Electric in their European Sales and Marketing Division.  In 1999, Mark was transferred to the United States to work in Schneider's Channel Development Department, where he developed and oversaw a series of business initiatives focused on increasing distributor activity, improving business planning, optimizing inventory positioning, promoting product launches, and enhancing sales reporting—all of which led to several hundred million dollars in increased revenues.  In 2008 Mark resigned his position as a Business Development Manager and founded Jigsaw Systems, Inc., where he was able to draw on his success and experience at Schneider to design and launch a suite of software products that effectively address a number of business issues—such as SPA contracts, inventory deployment, product roll outs and channel engagement—for the industry at large.
David Oldfather:
Prior to entering the electrical industry, David taught at the college level, worked in the banking industry, and owned and operated his own marketing company.  In 1992, David joined Tristate Electrical Supply Company, a $220 million dollar electrical distributor headquartered in Hagerstown, MD, serving first as Vice-President of Sales and Marketing and later as Executive Vice-President of Operations.  Upon Tristate's sale to Hagemeyer, an approximately $6 billion dollar global distributor, David served as Hagemeyer NA's Senior Vice-President of Sales for Contractors and Installers from 1999 through 2003.  In November of 2003, David joined Affiliated Distributors (AD), serving first as Vice-President and later as President of AD's US and Canadian Electrical Divisions, which had a combined sales volume of approximately $13 billion.