City Electrical Supply & F4P Collaborate with Make-A-Wish for 'Power ON & Extend Your Connection' Fundraising Campaign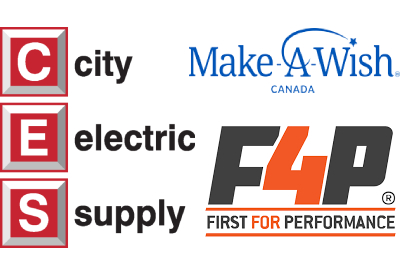 Oct 13, 2020
F4P has been involved with multiple charitable organizations for the past several years to help give hope and wishes to those most in need.
"This year we are elated to be part of Make-A-Wish® Canada's, latest fundraising efforts through our exclusive distributor partner, City Electric Supply."
Make-A-Wish provides children with life-threatening illnesses the opportunity to realize their most heartfelt wish, giving them the strength to endure their treatments and build resilience.
"In a year when so many other concerns have taken focus from important charities like the Make-A-Wish organization, F4P realized that we needed to do all that we could to help raise awareness and still grant these children access to their dreams."
"We're proud to launch our NEW National campaign: "Power ON & Extend Your Connection"."
Co-branded by Make-A-Wish using a signature Blue Extension Cord to highlight the charity and its powerful work, F4P and City Electric Supply hope that the connections its customers make on a daily basis will serve as a reminder to them and others, in continuing to support the charity's efforts and the impact that granting a wish has on these amazing children.
The extension cords are available through all 70 store locations of City Electric Supply nationwide across Canada.
"A portion of the sale proceeds on all cords from F4P and City Electric Supply will be donated to Make-A- Wish, in the hopes we can bring more of those wishes to reality."