Bill Stephens Named as EiKO's New Regional Sales Manager of Greater Toronto-Niagara, Ontario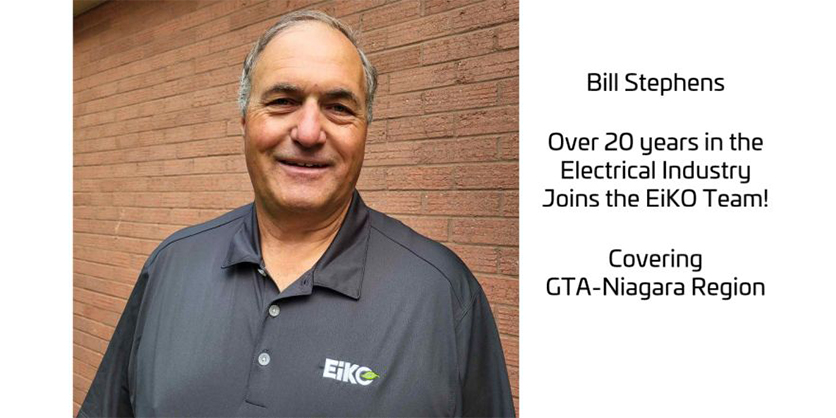 June 12, 2023
LinkedIn post by EiKO Canada
Bill Stephens, Another great addition to the EiKO Team. Regional Sales Manager – Greater Toronto-Niagara Ontario.
With over 20 years of experience in the electrical industry, Bill's knowledge will continue to be a trusted and welcomed service to our Customer Partners in the GTA-Niagara region. #growth
View the LinkedIn post HERE.