More than $7M Invested in RVE to Democratize Access to EV Charging in North America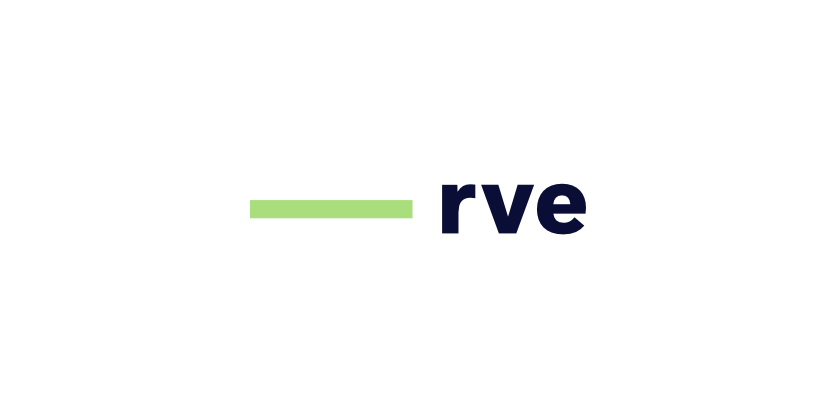 November 10, 2023
Recharge Véhicule Électrique (RVE) announces total investments of over $7 million to support the development and deployment of innovative solutions that democratize access to home charging for electric vehicle owners across North America.
This project will eventually free up 4,000 megawatts of power from the electrical grid, and enable electric vehicle charging to be moved to off-peak hours, argues David Corbeil, president and co-founder of RVE with his sister Marie-Pier. Fondaction, Export Development Canada (EDC) and Investissement Québec each contribute $2 million and a grant of nearly $2 million from the Ministère de l'Économie, de l'Innovation et de l'Énergie completes this transaction.
"This collaboration, which brings together three investors who share our values and vision, gives us the means to achieve our ambitions," continues David Corbeil. "First and foremost, we want to provide equitable, low-impact, sustainable access to home charging for electric vehicles. Whether owners live in a multifamily building or a single-family home, the goal is to simplify everyone's contribution to a carbon-neutral future."
"Transportation electrification will grow exponentially over the next few years. It's important for our government to support RVE's project, which will help accelerate Quebec's energy transition," says Christopher Skeete, Minister for the Economy, Minister Responsible for the Fight Against Racism and Minister Responsible for the Laval Region.
Geneviève Morin, CEO of Fondaction, agrees: "Democratizing access to electric vehicle charging in densely populated areas promotes the electrification of transport in a context where we are seeking to avoid GHG emissions and urban sprawl. With the announced end of the sale of gasoline-powered vehicles, this accessibility makes the transition smoother for people who need to own a personal vehicle."
EDC and Investissement Québec have expressed their support for RVE's innovative approach to the future of the electrical transition in Quebec and Canada:
"EDC is proud to support RVE and their vision to empower single and multi-family homes in North America with access to sustainable EV charging solutions," said Guillermo Freire, Senior Vice-President, Mid-Market Group, and responsible for EDC's cleantech practice. "This joint investment through EDC's Investment Matching Program highlights the importance of supporting small and medium sized businesses, such as RVE, to grow their business and compete in international markets, while delivering cutting-edge innovations."
"We are delighted to support the RVE team in this new phase of their growth," says Guy LeBlanc, President and CEO of Investissement Québec. "Alongside our partners from the financial ecosystem, we are promoting the development of innovative Quebec-based technologies for the electrification of transportation."
Providing safe technology and access to tailored information
RVE's patented hardware and software energy management systems (the DCC product line) are compatible with all electric vehicles and charging stations. They allow for optimized management of a home's electrical capacity without having to increase it and, in the case of a multi-unit residential building, attribute the amount of electricity used during charging to the owner's electricity meter for simplified billing. These technologies are perfectly in line with the Quebec government's new Electric Vehicle Charging Strategy, which aims, among other things, to increase access to home charging and adapt 35% of parking spaces in multi-unit buildings to allow for the installation of charging stations.
Co-founder and Director of Operations of RVE Marie-Pier Corbeil believes, however, that it's not enough to offer technical solutions to contribute to this transition, it's also important to be able to support and inform future users:
"David and I were lucky to have an electrician as a father who helped us understand the 'electric' sector in detail. In order to pass this knowledge on, we created the murbly.com information platform, which offers free support to condo and multi-family building unit owners in the process of implementing a charging infrastructure. It's also possible for board members and condominium managers to rely on the expertise of a Murbly consultant who can answer questions about charging station installations and the options available to them".
Since its creation in 2015, RVE has been supported in various ways by Quebec and Canadian organizations such as Hydro-Québec, the Association des véhicules électriques du Québec (AVEQ), Electric Mobility Canada (EMC), Electro-Federation Canada (EFC) and Propulsion Québec, among others. More than twenty North American electrical distributors already place their trust in the company, including the Sonepar Canada and USA group and its subsidiaries, Lumen and Gescan, as well as Canadian distributors City Electric Supply and EECOL Electric.