2021 EFC Industry Conference: It's a Wrap!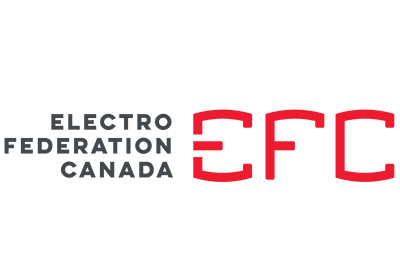 Oct 1, 2021
This year's EFC Conference hosted over 500 members from all across Canada for two full days of dynamic speakers who inspired and informed new ways of thinking. While the conference wasn't set against the backdrop of the majestic Canadian Rockies or along the stunning coastlines of the Maritimes, members connected on one innovative platform to take part in a whole new virtual experience!
'Moving Beyond the Horizon' was the in spiration behind this year's program. It takes a village to innovate and lead the path forward – and this week's conference demonstrated the power of what our village can achieve.
• 500+ participating members who brought our community together in one place
• 20 conference sponsors who supported this dynamic event experience – a huge thank you to this year's conference sponsors
• 17 speaker sessions that offered enriched insights on how we can navigate the 'next normal' – topics ranged from: Canada's construction outlook, cybersecurity, Amazon Business, forecasting, change management, supply chain resiliency, diversity and inclusion, industry innovation and the electrical code, employee health and mental wellbeing, post-covid HR policies, strategic account management, lead generation, market intelligence…and so many other timely topics!
• 10 corporate sponsor virtual exhibits who showcased their latest product & service offerings – explore EFC's corporate sponsors
• 13 head office hosts who connected with channel partners to strategize plan
• 100+ members who took part in the virtual scavenger hunt to claim their way to gaming fame! (sponsored by the Young Professionals Network)
To all conference attendees: EFC extends a heartfelt thank-you for making this conference such a success. We're all treading in uncharted waters and your participation and support truly made this event the best virtual experience imaginable. Didn't get to hear all the speakers? Wish you could tune into an encore presentation? All registered attendees can now stream all of the sessions and access supplementary resources via the conference platform for a full month.
Last but not least, a very special thank-you to EFC's National Advisory Council (NAC) executive members for planning this year's conference program:
Chair Cindy Doherty Intralec Electrical Products
Vice Chair Jason Prevost Leviton Canada
Past Chair Steve Branscombe Independent Electric Supply
Executive Member Kim Quelch Eglo Canada
Executive Member Tom Mason Sonepar Canada
Executive Member Dave Klarer Sales Outsource Solutions
Executive Member Daryl Witiuk Northwinds Corporation