2020 Q1 Pulse of Lighting Results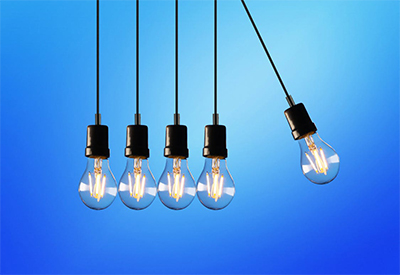 April 13, 2020
Q1 is done and while data from what is known as BC (before COVID-19) seems like from the dark ages, it can be informative if considered in a trending environment. While last week DISC shared a preliminary, probably optimistic, end of year forecast, Electrical Trends is now releasing the results from their Q1 2020 Pulse of Lighting study. The study was conducted during the second and third week of March. And, at the end of the month Acuity shared its quarterly results, which reinforced the Pulse of Lighting findings
Q1 Pulse of Lighting Insights
Key findings from Channel Marketing Group's 2020 Q1 Pulse of Lighting report include:
Depending upon the audience, industry sales performance ranged from 0.67% to 1.3% … in other words "flat"
Q2 was projected to have a decline of less than 5%, but this is before the severity of COVID-19 was understood (at least at that time)
The market continues to focus on the renovation market and skew to small and mid-sized projects. The "small" new project market was also reported as "busy". Typically, these are also "quick" projects.
Anecdotally there were comments about COVID-19 supply disruptions, typically from smaller companies. These could have related to shipment delays and/or partial material shipments.
Pricing pressures from "tier 2 and tier 3" suppliers continue.
Distributors who responded later to the survey shared that business was declining at the end of the month.
23% of supplier respondents reported a sales decline of 10%+
71% of manufacturers shared that COVID-19 impacted their Q1 performance (either sales or ability to ship / source)
39% of reps reported that their manufacturers had "more than usual" backorders in Q1
Additionally, there was open-ended feedback that related to business challenges during the quarter as well as concerns for Q2.
Click here to purchase the report for $19.
How was your Q1 lighting?
With COVID-19 significantly impacting the market in many areas,
how is your current lighting business?
What impact do you think COVID-19 will have on the lighting segment?
Will the tier 3 / 4 players survive?
Acuity, Another Tough Quarter … Down 7%
New president and CEO shared Acuity's Q2 (calendar year Q1) performance as this was the first quarter under his leadership. From its quarterly analyst call:
Insights / information shared included:
Started his remarks commenting on the COVID-19 environment but also emphasizing that the company is embarking on its "next generation" and "beginning to change our company for the future."
Q2 was a "mixed bag".

Independent channel, which is 72% of total net sales was up 4%, inclusive of acquisitions

Helped by acquisitions, Contractor Select and certain lighting and control categories

Contractor Select was up 30% (beneficiary of COVID-19 in China? Early buy-in from distributors? Gaining share and displacing others?)

Direct sales were down 16% and retail was down 23%. Corporate accounts were down $20M.

Year over year revenue declines in retail due to "changed" home center strategy as well as in corporate accounts (note: Target announced that they were cutting the number of remodels this year from 300 to 150 as well as stopping new store construction.)

Declines in large direct projects due to prior year successes

Overall net sales down 3.5% to $824M. Overall net sales volume down 7%.

Acuity estimates that general, non-residential lighting construction was low single digit percentages (which our Pulse of Lighting study confirms.)

Gross profit margin was up to 41.7%.

At the end of the quarter the company had cash of $381M and additional borrowing availability of $396M, so, from a cashflow viewpoint, heading into the pandemic, Acuity was "pleased with its financial strength."

Discussed their COVID-19 evolution from sourcing from China to remote working in the US and social distancing in facilities. They are "scaling their variable costs" to respond to changes in demand (indicating some rightsizing, probably furloughs, but this is to be expected across the industry.)
Thinking about Acuity's "tomorrow"
Mr. Ashe's thoughts about the business:
The company is an industry leader but has had lackluster performance the last few years.
Strength is in go to market strategy, product development and supply chain.
There has been industry deflation. (price erosion)
Independent channel / agency network to continue to be differentiator.
Will take work for Atrius, which has potential, to realize it.
The company needs to adapt digitally in a "pull-based" world.

Transform customer experiences

Business model transformation

Improve business operations data

Be faster and more effective by capitalizing on tools

Expect to become an "industrial technology company" as well as expand into "location aware applications".
Expect to increase cash and reinvest for new product / business development and acquisitions.
Analyst questions / additional insights
The following are additional observations based upon analyst questions:
Reevaluating the retail segment for short and long term with "new eyes". "Looking" at customers served through that channel and how "effective" they are being served through that channel. (Given many of these customers are DIY, moonlighters, small contractors and potentially the facility management / property management segments, don't be surprised to see Acuity support the retail channel via online given the company's pivoting to digital transformation. Acuity could also go to other online retail / distribution entities.)
Going into COVID-19 seeing growth in field hospitals, government facilities, distribution centers / warehouses (online companies) infrastructure projects. Modeling for business to be down 20% (may be correct for the year, probably light for calendar year Q2 and Q3).
Acuity believes that about 50% of revenues are new construction and comparable in renovation whereas 10-15 years ago the business was 80% new construction. It expects the renovation market to "bounce back" quicker than the new construction market.
Tier 3 / Tier 4 product category sales represent 15-20% of company revenues.
Regarding early COVID-19 activity:

Some construction sites closed

Some wanting product early to complete projects quickly
So, all over the board. The impact will be determined based upon the size of the market and the fluidity of actions.
Business geographically is relatively consistent, geographically, with GDP mix with a little less architectural in metropolitan areas.
Digital transformation is inevitable, and admirable. While eminently feasible within the business and conceptually viable from a commercial viewpoint, revenue generation will require significant marketing and demand generation initiatives, possibly involving reconsideration of channel approaches as well as support of the channel. They key is identifying how to scale interest in the offerings to motivate the channel to act as an accelerator.
While the quarter, from a sales performance viewpoint, was strongly negative, it is interesting that the major element of negative performance is business that Acuity directly controls … retail, corporate accounts and direct sales. The independent channel is performing. Growth in the Contractor Select offering indicates that Acuity, through its distributors, is gaining more discretionary / white goods business. How much of growth was generated by Acuity being a beneficiary of COVID-19 in China versus account penetration and hence sustainable is unknown and won't be understood until the impact of COVID-19 in the US ends.