Celebrating 15 Years With Fred Baggs, Wabush Branch Manager of Graybar Canada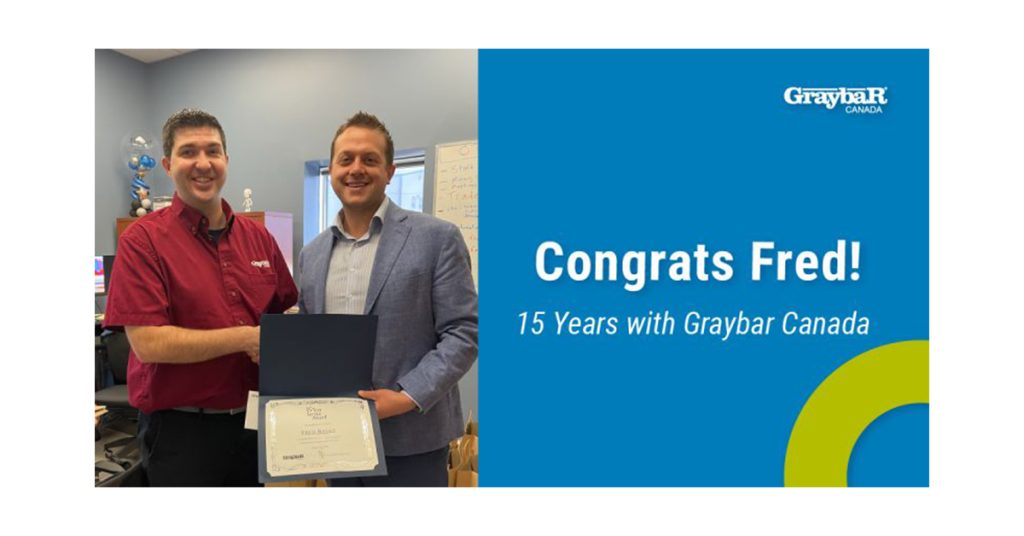 October 2, 2023
LinkedIn post by Graybar Canada
Marking 15 years with Fred Baggs, our dedicated Wabush Branch Manager!
Your commitment, leadership, and passion have truly inspired us, and we look forward to many more years to come. Join us in celebrating Fred!
Thank you Cory Morris, Vice President-Atlantic Region for presenting Fred with this award!
View the LinkedIn post HERE.